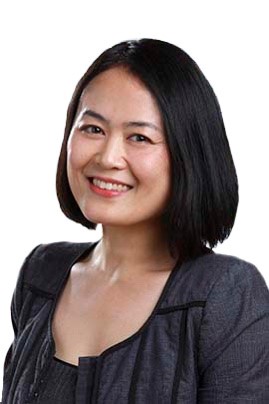 Sharon Tian
Sales Representative
(204) 594-1420
Checkmate
To Sharon Tian, being a produce buyer is like playing chess: you've got to have a strategy.
Sharon played chess professionally for 15 years, competing in national tournaments. She didn't always love playing, but her appreciation for the game grew with time.
"Over the years, I found it interesting because you've got to have your own plan — and you try to make it work. If it doesn't, then you make your adjustment," she said.
This strategy has extended into her work ethic.
"I think that has contributed to my personality a lot and being a buyer. A big part is to make a plan and be prepared for changes and being reactive."
Prior to working for Peak of the Market Ltd., Sharon sold office supplies.
"I was purchasing printers, copiers, supplies, and papers, which don't have an expiration date," she said.
She joined Peak of the Market Ltd. during the first year of the COVID-19 pandemic, without any prior experience in the produce industry.
"Peak had to order trailer-loads of potatoes and onions," Sharon said. "As soon as they came in, they would be shipped out the same day."
Sharon often feared that shelves would be empty, but she made a plan. She said she focused on what needed to be done, got it done and had faith that everything would turn out fine.
"The uncertainty, that's what makes it challenging. But that's also what makes it very interesting," Sharon said. ""I like challenges. That's why I was super excited about my position — even until now."
When she isn't making plans to get fresh, high-quality vegetables to supermarkets, Sharon likes to spend time in the outdoors with her husband and two daughters.