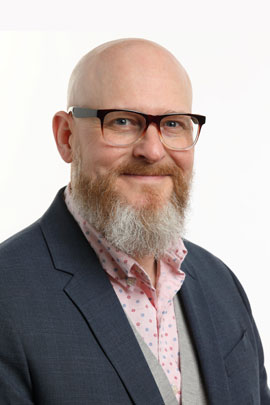 Ryan French
Director of Sales
(204) 594-0155
Ryan French Joins Peak of the Market Ltd.
Peak of the Market Ltd. is proud to announce that Ryan French has joined our team as Director of Sales.
Ryan is a strategic-thinking, goal-driven sales professional with over 18 years experience in retail and food-based industries.
In 2005, Ryan began with Canada Dry Mott's (known then as Cadbury Schweppes) as Territory Sales Manager responsible for the Manitoba and North West Ontario regions. Seven years later Ryan was promoted to National Account Executive. During his tenure, Ryan was responsible for many accounts including Sobeys, Federated Co-op, Pratt's, North West and Costco West. Canada Dry Mott's merged with Keurig Canada toward the end of 2018. The new company was renamed Keurig Dr Pepper and it was then that Ryan was named Regional Sales Manager for western Canada. In this role, Ryan managed nine territory sales managers across the west as well as the broker team in the Atlantic region. Finally, in 2021, Ryan was a member of the integration team that restructured the National Field Sales organization.
Ryan was bestowed many awards over the years including the True North Award in both 2007 and 2016 for field and account achievements and in 2020 was awarded the Think Bold Award for exemplifying corporate values.
"Ryan is a multi-tasking, self-motivated leader who enjoys driving sales teams, expanding network connections, persuasively introducing products and uncovering customer needs in order to deliver valuable solutions," said Dave Whitmore, Vice President Sales, Peak of the Market Ltd. "It is this well-rounded approach to sales that will be of benefit to Peak of the Market in the years to come."
"I am looking forward to cultivating the successful partnerships already created here by the great sales team at Peak of the Market, while at the same time, working together to make new inroads for the organization," French said. "There are many opportunities for Peak of the Market and I am excited to be a part of that future success!"